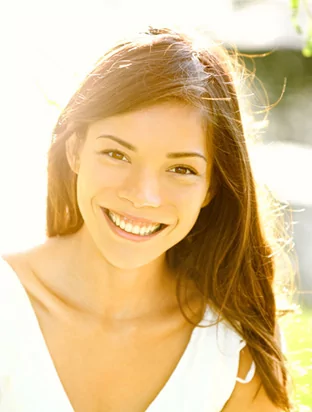 Dr. Bulzomi is pleased to provide top-of-the-line cosmetic dentistry in the Watford City area. A beautiful smile is the gift that keeps on giving. It will give you confidence in your work life and your social life. Attractive smiles are also healthier smiles.
Want to have a smile that makes you proud of the way you look? If you are in need of a subtle change or a total smile makeover, come see us at Legendary Smiles. Some of the services we offer are listed below.
Ceramic Crowns
Do you have broken or weak teeth? We custom-make our ceramic crowns to look and feel just like your natural teeth. Ceramic crowns are more aesthetically pleasing than any other type of dental crowns.
Ceramic crowns will protect your decayed or damaged teeth. The material will reflect the light in the same manner that natural teeth do for a natural and beautiful appearance.
Dental Bridges
Tooth loss is more common than you might think. Fortunately, there is a simple solution at Legendary Smiles. Dental bridges will fill in the gaps in your smile to restore your confident and functional smile. Dental bridges consist of two anchoring crowns and a natural-looking replacement tooth or teeth.
Attractive Veneers
Dental veneers are thin white shells that cover up surface imperfections. Celebrities use porcelain veneers to cover up chips, to fill in gaps, or to attain an ultra-white smile. This quick cosmetic fix can quickly give you the smile of your dreams.
Tooth Whitening
If your oral health in order, the next step may be teeth whitening. In order to impress everyone you meet with your smile, you need brilliantly white teeth. Our professional tooth whitening methods are comfortable and fast-acting.
When you have a stunning smile, your quality of life will improve. Call us today at Legendary Smiles for a complimentary cosmetic consultation with Dr. Bulzomi.