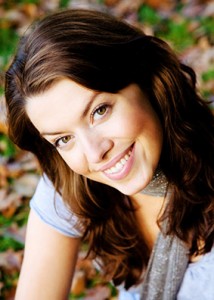 What's better than treating dental health problems? Preventing them. With preventative dentistry, you can avoid the pain, cost, and time that dental health conditions require.
To receive the best preventative dentistry, you need the best dental technology. The digital x-ray is one of the most advanced dental tools available. Digital x-ray technology allows Dr. Bulzomi to easily and quickly investigate the details of your oral health.
Digital x-rays are guiding our patients to the most effective dental care possible. A few of the benefits of digital x-rays are listed below.
Precise Diagnosis
Digital x-rays provide diagnosis that is both fast and accurate. The images of your teeth and gums will instantly appear on our computer monitors. You and Dr. Bulzomi will immediately see clear images of your teeth and their surrounding structures.
Digital x-ray images are at a high resolution and reveal incredible details. Your doctor will be able to identify decay, chips, cracks, and infection with ease. Thanks to this exact and early diagnosis, your treatment will be more effective and less expensive.
Additional Safety
While you're on your way to achieving a legendary smile, you should be protected by your dentist. Our digital x-rays emit 80% less radiation than traditional x-rays. You and your loved ones deserve the minimal exposure to harmful rays that digital x-rays provide.
Call Us Today!
The first step of preventative dentistry is calling to schedule your appointment. At Legendary Smiles, you'll enjoy the latest and greatest dental technology. Dr. Bulzomi and his staff will make you feel right at home while they are upgrading your smile.
Stop your dental problems before they progress. You can protect yourself and your family members with frequent exams and digital x-rays. We would be happy to accommodate you at a time that works for you! Call us today at Legendary Smiles to set up your appointment.