What is a Root Canal?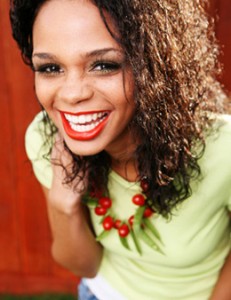 A root canal is a procedure that can save your natural teeth. Root canal therapy can save you the time and money tooth extraction and replacement procedures require!
Root canal treatments are highly common–over 14 million root canals will be completed this year. Many patients fear that the root canal is an intense and painful procedure, but that's not true at all. With modern advancements, root canal therapy is uncomplicated and pain-free.
A root canal will rescue your smile from a diseased dental pulp. The dental pulp lies at the center of the tooth. It is a collection of nerves, tissues, and and cells. The pulp can become infected if bacteria seeps into the center of the tooth.
In a root canal, the pulp is removed from the tooth. The pulp isn't necessary for proper biting and chewing.
Symptoms of a Root Canal Problem
Symptoms that might indicate a diseased pulp include:
Visible injury or swelling near the affected tooth
Sensitivity to hot or cold temperatures
Pain or pressure in the gums when chewing
Chronic and painful toothache
Even if you have not noticed any of the symptoms listed above, it is a good idea to see Dr. Bulzomi regularly. Symptoms of a root canal do not always appear instantly. The earlier you are diagnosed with an infected pulp, the fewer uncomfortable symptoms you will have to endure.
During Root Canal Therapy
You can stay calm and comfortable during your root canal procedure. Your doctor will provide a local anesthetic to numb the area. Sedation dentistry is also available if desired.
Your dentist will remove the damaged pulp through a small opening in the crown of the tooth. He will thoroughly clean the root canal system and then seal it.
Come visit us at Legendary Smiles to ensure that your teeth are functioning properly and painlessly. We would love to provide you with a comfortable root canal experience, or refer you to a specialist we trust. Call us to schedule an appointment today!