Polish your Smile with Dental Veneers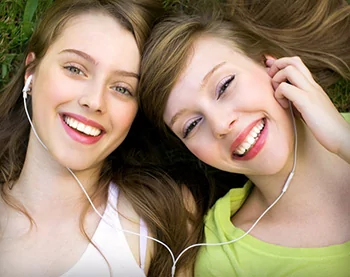 Your smile makes a huge impact on the way others perceive you. It also changes the way you perceive yourself! Studies show that a beautiful smile will help you look more confident, attractive, and intelligent.
If your smile is dragging your confidence and aesthetic down, we can help. You, too, can achieve a legendary smile with beautiful dental veneers!
Veneers are a great fix for misshapen, discolored, or damaged teeth. Our dental veneers will instantly brighten and beautify your smile.
Custom Veneers for Your Smile
We create realistic dental veneers that are ideal for your unique look. The veneers will modify the color, shape, and size of your teeth to create an appealing new grin.
The dental veneer process requires two to three visits. During your first appointment, Dr. Bulzomi will examine your teeth and ask you about the changes you would like to see in your smile. He will then prepare the indicated teeth by removing a small portion of enamel.
The next step is taking a dental impression that will be used to fashion your custom-fit veneers. Don't want to wait for your new and improved smile? Dr. Bulzomi can provide you with temporary veneers while you wait for the permanent ones.
Our talented lab workers will create comfortable and attractive dental veneers especially for your smile. When your restorations are ready, you will return to the office. Dr. Bulzomi will remove your temporary veneers and replace them with your stunning permanent ones.
Beautify and Fortify
Dental veneers do more than just improve your appearance. They can also fortify teeth against further damage. Veneers provide a little boost to your smile's current strength. If your smile is weak or damaged, veneers will protect it from further harm.
Your new smile will be bright and beautiful. Give us a call today at Legendary Smiles to get started on the dental veneer process.